Great Tasting Beers and Spirits Sans the Alcohol
Looking for non-alcoholic beverages to curb your alcohol intake or break the cycle completely?
Need spirit alternatives to make mock cocktails for your friends who don't drink?
Then we've got you covered.
Each of the alcohol-free or low-alcohol drinks on our list can be enjoyed at the end of your work day or during your next celebration without worrying about any adverse side effects that can occur from overindulging in alcoholic beverages.
The ABVs
Alcoholic content statements are expressed in percent alcohol by volume, ABV. Only drinks containing zero alcohol can be labeled as alcohol free.
To be labeled non-alcoholic, beverages must contain less than 0.5% ABV.
Low or reduced alcohol labels identify beverages containing less than 2.5% ABV.
Delicious Non-Alcoholic Beers and Spirits
We've selected a variety of great tasting and refreshing low to zero alcohol beers and spirits for creating delicious mixed drinks perfect for daily sipping or entertaining guests.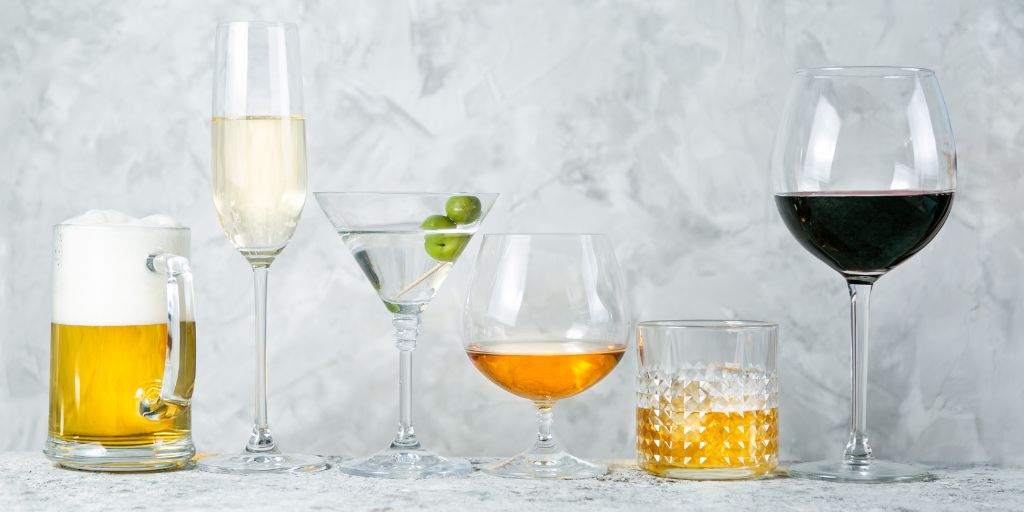 This page contains affiliate links, meaning we may receive payment for purchases made through the links below. Please visit our disclosure page for more info. 
The Malts
Athletic Brewing Co. Non-Alcoholic Brews
Bravus Brewing
Brew Dog
Golden Road
Gruvi
H2Ops
HOP WTR
Karbach
Lagunitas
Partake

Rightside Brewing
Two Roots
Untitled Art
Wellbeing
The Spirits
Create incredible non-alcoholic drinks that will rival the alcohol based classic cocktails with these zero or reduced alcohol spirits.
1. Lyre's
Founded in 2019, Lyre's has an expanding list of non-alcoholic spirits to mix up a booze free version of your favorite cocktail.
While based in the U.K., Lyre's also has production facilities in Australia, Germany, and the U.S., with offices in Amsterdam, London, New York, Shanghai, Singapore, and Sydney.
Lyre's currently sells in over 60 countries and direct-to-consumers via its website. In the U.S., Standard shipping is free on orders of $60 or more and $10 on orders under $60.
Ritual uses all-natural plant flavors and distills them individually to lock in the taste, then carefully blends them to create sophisticated profiles. Their batches are microfiltered and bottled for freshness.
Their zero proof spirits have five or fewer calories per serving (from pure cane sugar) and are gluten-free, peanut free, and nut free. 
Ritual is based in Chicago and available throughout the U.S. and Canada.
3. Seedlip
Seedlip uses only the highest-grade plant based ingredients available. After careful selection, they're mixed to provide unique & natural tasting flavors.
Seedlip's non-alcoholic spirits are allergy free, calorie free, and sugar free.
Based in London, Seedlip is available in stores throughout the United States and delivers to most locations across the U.S. for a $5 delivery fee.
4. Spiritless
Spiritless is a women owned business serving up non-alcoholic spirits in small batches made in the USA. Selections are made from natural ingredients and are vegan, gluten free, and Keto friendly.
Delicious and Refreshing Beverages Sans the Guilt
No matter your reason for limiting the use of alcohol, it's easier than ever to enjoy tasty booze free alternatives beyond sparkling waters and juices.
With our list above, you can enjoy a cold brew this afternoon or a delicious drink at your next party without the nasty side effects or guilt.